From kayaking the Apostle Islands to hiking miles of trails along Lake Superior's fresh coast, there are many ways to spend Labor Day weekend in Bayfield. Here are some ideas to get you started.  
A tour aboard the Apostle Islands Cruise will allow you to experience the natural wonders of sandstone sea caves, learn the history of lighthouses, and see the beauty of the Apostle Islands National Lakeshore. The grand tour is the most popular tour that lasts about 2.5 hours. The boat has an open rooftop deck for views or an enclosed cabin. Visitors can also bring snacks and drinks on the boat. Get your tickets at apostleisland.com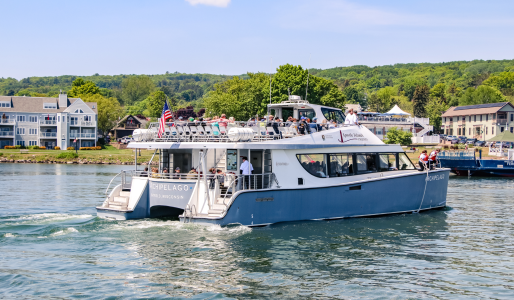 The Bayfield Peninsula has miles of hiking trails ready to be explored. Head to Meyers Beach and hike the Lakeshore Trail to see the sea caves from above, or visit Frog Bay Tribal National Park, the first in the nation. Landmark's Bayfield Trail Map is a great resource. You can pick one up at the Bayfield Chamber and Visitor Bureau.
Did you know Bayfield is the Berry Capital of Wisconsin? Berries available in late August and early September include grapes, pears and early-season apples. Check out the farm stores for locally-made treats and gifts. View the Berry Farm and Orchard Report to view what is available at each orchard.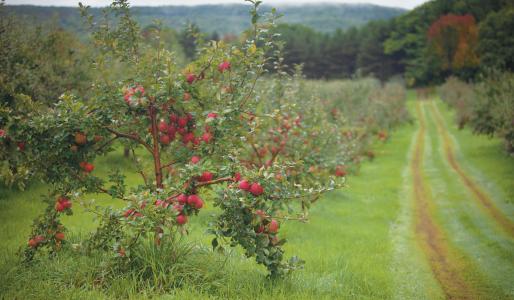 When you shop in Bayfield, you are supporting the local community. Our quaint city boasts many art galleries, bookstores, specialty gifts, and candy shops. Take home a superior gift for yourself or a loved one. There are no big box stores, only locally-owned shops and galleries. 
The Bayfield Peninsula offers some of the best sailing in the world. If you want hands-on experience, book a sailing charter with an experienced captain. You can also choose to relax while you glide by the Apostle Islands.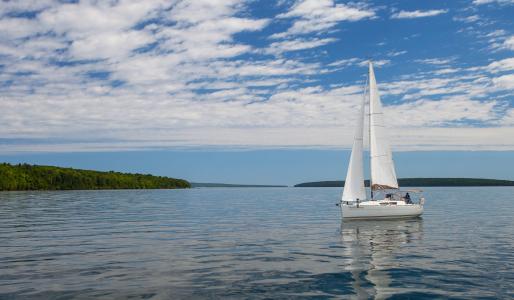 Discover more ways to experience Bayfield and the Apostle Islands by requesting a FREE Bayfield Travel Guide.